This event which is taking place at PRINCESS ROYAL CENTRE FOR PERFORMING ARTS offers a fantastic opportunity to anyone working in this field, or wishing to do so, to hear from leading professionals in the early years sector, learn about latest thinking in this area and share ideas with other practitioners. Details of the workshops our speakers will be running can be found HERE. The cost of the day is only £95.00.
Professor Ferre Laevers is a world-renowned early years education expert, author and presenter.
Ferre is currently director of the Research Centre for Experiential Education based at the University of Leuven and former President-elect of the European Early Childhood Education Research Association. Most of his work is linked to the innovative 'Experiential Education' project (EXE) of which he was the founding father, more than 35 years ago.
In EXE, a child's wellbeing and the intensity of his or her mental activity (involvement) is seen as a key indicator for the 'power' of the learning environment and a condition for 'deep-level learning'.
Ferre will deliver his keynote speech at the beginning of the day entitled:
Well-being and involvement – The shortcut to sustainable development for every child
Helen Moylett is an independent early years consultant and writer.
Early in her career she worked in schools as a primary, early years and home school liaison teacher, a local authority senior advisory teacher and then as a senior lecturer in primary and early years education at Manchester Metropolitan University.  In 2000 she left academia to become head teacher of an early years centre. From 2004-2011 she worked for the National Strategies and was centrally involved in developing the Early Years Foundation Stage and led the Every Child a Talker programme. She was an expert adviser to the Tickell EYFS review team and co-authored 'Development Matters' with Nancy Stewart. Helen has written and edited several early years books – most recently Characteristics of Effective Early Learning (OU Press). She tutors on the MA and PGCE courses at the Centre for Research in Early Childhood in Birmingham.
Pete Moorhouse is an early years creative consultant and artist educator.
He is an honorary research fellow at the Graduate School of Education, University of Bristol researching progression in creative and critical thinking in the Early Years. Pete is an associate trainer for Early Education and deliverers training both nationally and overseas. His work in school is centred around developing children's creativity and his practice is inspired by Froebelian principles and practice in Reggio Emilia. Pete is the UKs leading authority on woodwork in Early Years education and has written several books and journal articles. He is chair of the Early Childhood Woodwork Association and is the lead researcher in The Big Bang Research Project – researching the impact of woodwork on young children's learning and development.
Jude Twani is an Early Excellence Associate Curriculum Consultant
Jude is a highly talented early years consultant and trainer. She has a background steeped in early years having held a range of roles, first as a YR Teacher and then later as an Early Years Consultant and Children's Centre Teacher. A trained NVQ Assessor and Ofsted Inspector, Jude has delivered training with BEAM on early years maths and collaborated with Michael Jones as co-author of Let's Talk About Maths.
Phil Armstrong is the Head of Regional Development South & London
Phil previously worked as  Head of Centre in London since 2016. Over the last 16 years he has worked across the early years and primary sector, including headship positions. His most recent role was as head of an integrated early years centre. With a passion for collaborative practice and professional development; Phil has worked in partnership with early years settings, schools, teaching schools and local authorities to develop and deliver personalised programmes to meet their needs.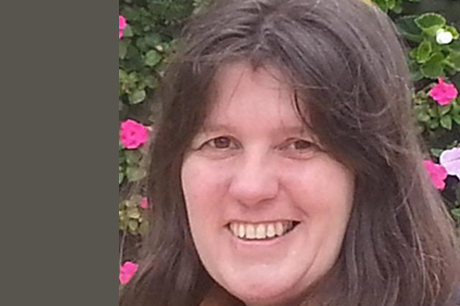 Menna Godfrey is an Early Years Teacher, trainer and consultant based in York.
She is passionate about supporting practitioners to provide the best quality of care and education for children who attend their settings. She has a particular interest in the effective use of the outdoor environment and natural resources as teaching and learning tools for children from birth onwards and believes that deep learning takes place best when children and parents are supported in positive relationships and the environment is well planned. She began her professional career as a maths and physics teacher and continue to be fascinated by the way that young children use their environments to develop and test out their mathematical and scientific theories.