Jimmy Wallis - Motor Vehicle apprenticeship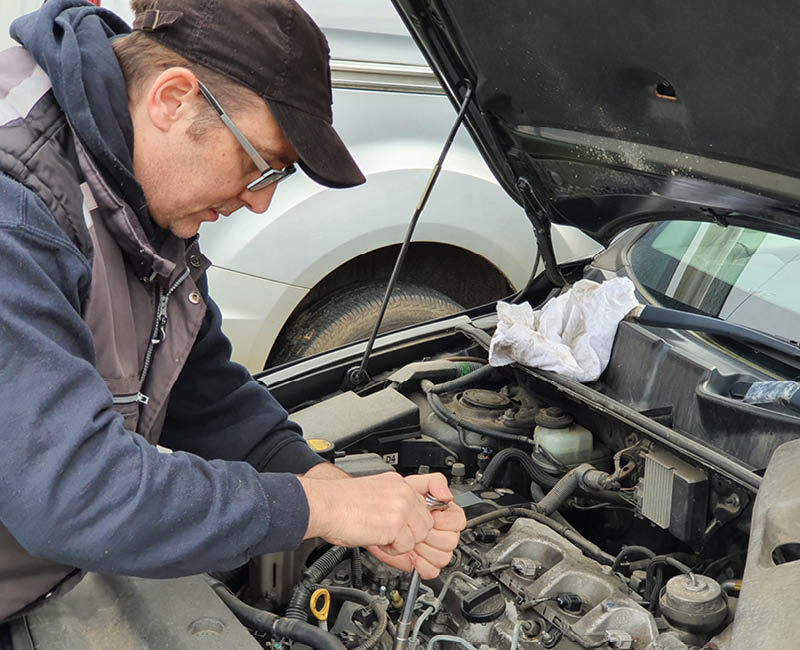 From apprentice to 

lecturer
Jimmy started his apprenticeship at St Martin's Garage at the age of 16 after completing his GCSEs. He started out working on Volvos.
On completion of his apprenticeship Jimmy was transferred to work on Audi, giving him the opportunity to undertake factory training where he gained his Master Technician. He also achieved the IMI Advanced Automotive Engineer qualification.
After 10 years, he moved to Euromarque moving on again seven years later to Fusion Engineering. After a further eight years he joined the College team
Why he chose an apprenticeship route
"I wanted to get an apprenticeship as I really wanted to start work. I felt that I had had enough of 'school', and working with my hands is what interested me. I really wanted to be some form of engineer."
What he enjoyed most during his time as an apprentice
"Because I had a real interest in what was being taught, I really started to enjoy learning about the different systems and technologies that are used on motor vehicles. I enjoyed having a job and earning my own money and building up my tool kit."
Advice for future apprentices
"Go for it. Get some experience. Go to different firms and ask to get some work experience. This will give you the opportunity to see how different businesses operate and if you really do want to do this type of work."
How his apprenticeship experience supports his current role
"I am now one of the motor vehicle lecturers. I had such a good experience as an apprentice I felt I really wanted to give others the same experience. I am now teaching some of the things I learnt myself."
Why should an employer take on an apprentice?
"Taking an apprentice on should allow you to train someone to the standard you need for the on-going future success of your business."