Tom Oakman - Electrical Apprentice & College Apprentice of the Year 2020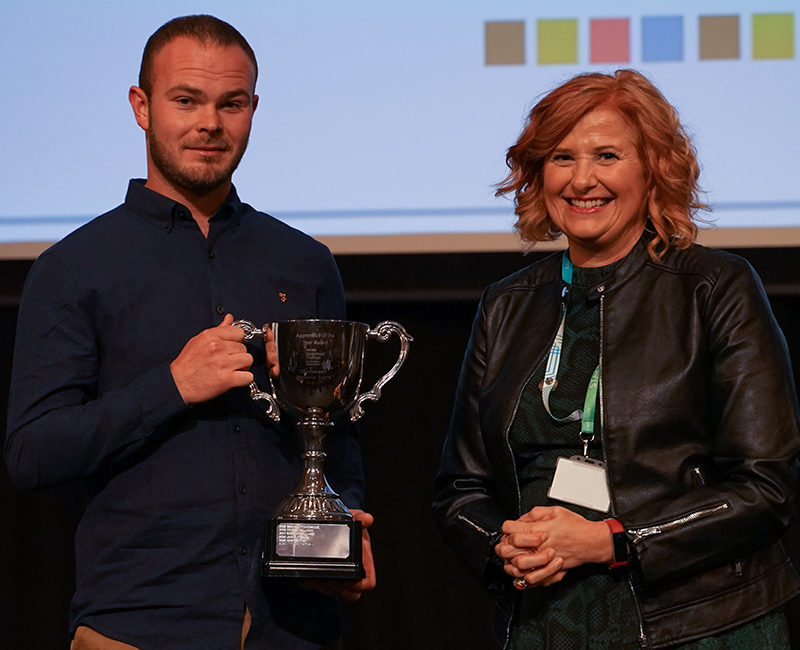 Tom pictured with College Principal Louise Misselke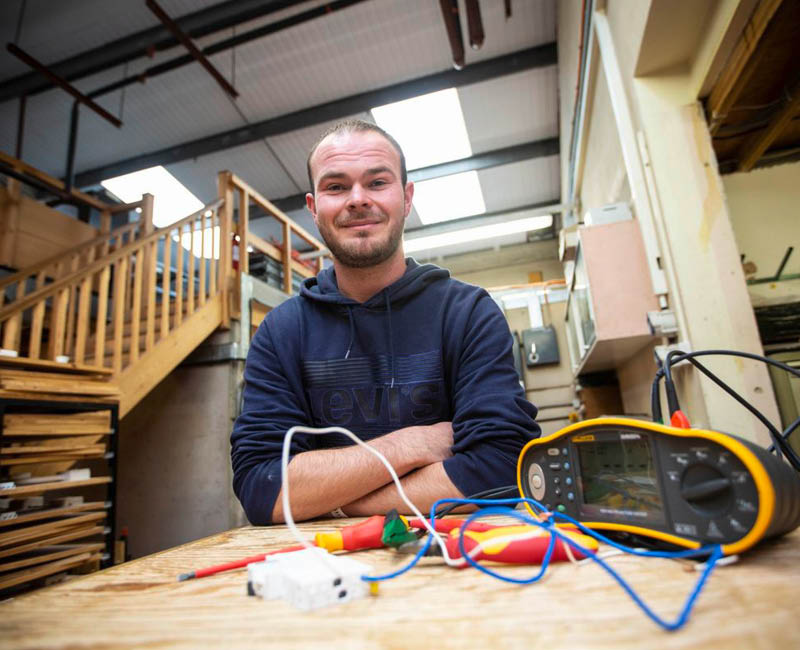 Photo courtesy Guernsey Press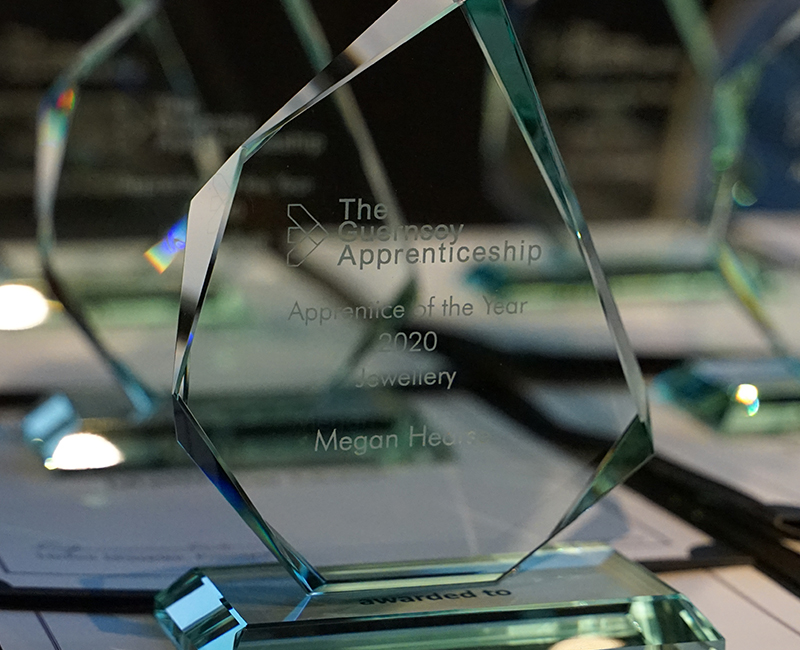 Background
Tom completed a five-year apprenticeship with Alderney Electricity and was named Apprentice of the Year at our Apprenticeship Awards event in October 2020.
Tom secured top marks in theory and practical assessments, and his tutors described him as one of the hardest-working and committed apprentices to have ever come through the course. Tom also faced the additional pressure of having to travel to Guernsey on a weekly basis to attend classes. 
Tom began this course when he was 21 and had been out of school already for five years. During that time he did two full-time college courses in sport and media and a university year in Southampton studying digital musical production before settling on a career in electrics.
What did Tom think about his apprenticeship

experience

?
"Working for AEL is diverse and interesting because the jobs change daily.
"We are split into mechanical and electrical and do absolutely everything. You never know what you're doing day to day. I haven't really thought about the future but I'm definitely not going to move away any time soon. It's interesting and I work quite a lot on my own now and can really concentrate.
"The practical side is good because you can stand back and see what you've done, but knowing how it all works is really satisfying. I had no idea up until fourth or fifth year, but then everything just clicks.
"Thank you to everyone at College and all the staff at Alderney Electricity for their time, knowledge and patience – especially patience."
Why he was nominated for and awarded Apprentice of the Year
From his tutors: "Tom's commitment to both his course and his work is exemplary, constantly striving for the highest level of workmanship and, despite having to travel over from Alderney each week and having to undertake a huge amount of overtime at work, he has always managed to keep his College work not only up-to-date, but of the highest standard.
From Alderney Electricity "Tom is  an outstanding apprentice and employee who helped design, construct and test the new power station in Alderney."
About the Apprentice of the Year awards
The Apprentice of the Year awards is an annual event. Both employers and apprentice tutors are offered the opportunity to nominate an apprentice. One apprentice from each professional vocation is selected as a category winner and receives a trophy and certificate. An overall winner is then chosen from this group.