Tom Shilling - Site Carpentry & Bench Joinery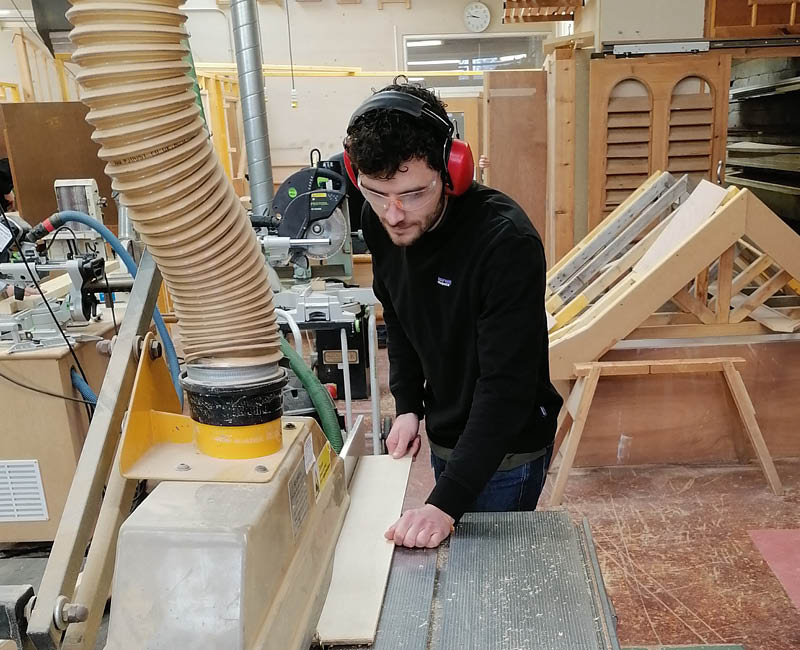 Helping the next generation
Tom chose to enrol on an apprenticeship in Carpentry & Joinery during which he worked for RH Le Tissier.
He worked for RH Le Tissier for just over five years. When he left he went traveling and ended up in Australia after traveling around different countries in Asia.
Returning to Guernsey he knew he wanted to travel more but also wanted to further his education so Tom completed an advanced diploma in leadership and management and worked as a carpenter at the same time.
He still hadn't fulfilled his training goals so left the island again returning to Australia and completing a Bachelor of Business at Alphacrucis College in Sydney. When he completed his degree he came back to Guernsey and worked as a carpenter for two different companies, while also renovating his own house.
We are delighted that Tom recently joined the college team helping to develop the skills of the next generation of carpenter and joiners.
Why Tom chose an apprenticeship route
"I chose the apprenticeship option because I knew I wanted to be a carpenter. From a young age I had been interested in carpentry and was always making things."
What he enjoyed most during his time as an apprentice
"We worked on a wide range of projects and had the advantage of having a workshop so we were able to do joinery as well as carpentry work. We undertook a lot of bespoke work not just standard builds which was great for experience. I learnt to take pride in my work and always aim for excellence."
Advice for future apprentices
"I would say an apprenticeship is a great start for you in further education. It's something you will always be able to fall back on and you are likely to always have work. There are a wide range of career options and further education post-apprenticeship too.
My advice would be to do some work experience during your holidays in a trade you think you would enjoy. That's what I did and it gave me a good idea of what the job is like. Any training you can gain will be worth it. It's what will differentiate you from others and give you more options when applying for jobs."