Our line up of early years professionals are offering a wide range of workshops across a variety of topics. Once you are registered, You will receive details regarding how to register on your preferred workshops. Whilst every effort will be made to ensure you are registered on all workshops you select, there are limited places and so these will be allocated on a first-come-first-served basis. All delegates will be able to attend three workshops during the day.
Prof, Dr Ferre Laevers and Julia Moons
A RICH ENVIRONMENT AND THE POWER OF AN EXPERIENTIAL ADULT STYLE

Helen Moylett
COMMUNICATION AND LANGUAGE – IT'S MORE THAN VOCABULARY

Effective early years teaching is an interactive process. The educator's role is to notice, reflect and act on the ways in which children are engaged, motivated and thinking. This workshop will explore how sensitive and playful interaction for language development can help children develop their language skills and support progress in their learning and cognitive self-regulation. There will be a mix of input, video and activities to support practitioners in developing their skills as successful communication partners with children from birth to five years old.
Pete Moorhouse
WOODWORK IN AN EARLY YEARS SETTING
Woodwork is hugely popular providing a rich source of enjoyment as well as learning. Deep levels of engagement and intense concentration are common and children often remain involved in their explorations for sustained periods. Woodwork is a  cross-curricular activity embracing all areas of learning and development as well as having a profound impact on self-esteem and confidence. The impact is profound and long term. As Tina Bruce writes "Woodwork is active learning at it's best!" This workshop will look at ways in which woodworking can be safely introduced in your early years setting. We will look at the theory and how woodwork meets many learning and development aspects of curriculum. There will be explanations of the most suitable tools for children, instruction on how best to use them and advice on how to set up a woodworking area.
Download: Workshop handout; Equipment list; Health & Safety checklist; Risk assessment;Learning through woodwork
Jude Twani
THE JOY OF MUSIC IN EARLY CHILDHOOD DEVELOPMENT

Research shows the positive impact of music-making, singing and dancing on the brain, development and well-being of children. Regular musical activity supports communication and language, personal and social development, physical agility, imagination and creativity. It can be both exciting and soothing, shared and solitary, adult led and child led. This workshop will explore ways to engage young children in music, looking at it in the environment and daily routines as well as enhanced provision and adult led activity. No musical experience necessary!
Download: Shake, rattle and Roll; Presentation handout
Phil Armstrong
EARLY EXCELLENCE CLASSROOM, STEM IN THE PRE-SCHOOL ENVIRONMENT
Join this hands on workshop to explore the rich opportunities early years learning environments can offer to nurture curious young minds and ignite imaginations. We will consider the different components of a STEM approach and how these connect meaningfully with the EYFS.  Together we will discuss what the essential elements to promote investigation and share practical ways to create an environment which truly enables and inspires deep thinking.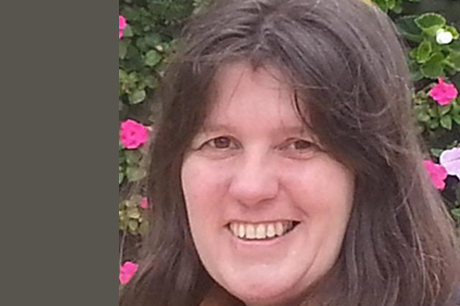 Menna Godfrey
THE WONDER OF WATER
Have you ever wondered why young children are drawn to water play? This hands on workshop will consider some of the opportunities afforded by high quality water play, Delegates will explore a range of familiar and novel utensils and spend time discussing the possibilities for play and learning that they present. This workshop will take place outside and will include water, please dress accordingly!