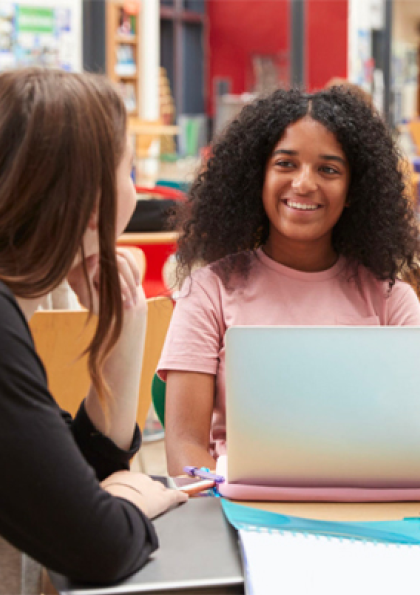 The College offers a Careers Programme for students to ensure they develop the required skills and knowledge to be successful and to achieve their aspirations and goals. Our Careers Programme is designed to link in with the Gatsby benchmarks.
Getting the most out of your time at College
During your time here at College you will have access to a range of careers guidance and support activities that are delivered through the our Careers Guidance Programme. The programme is designed to give you access to the right support and guidance at the right time. It will see you accessing information on everything from apprenticeships and applying for jobs, through to curriculum related activities and career planning progression talks.
All full-time students and apprentices will have access to a programme of careers education tutorials throughout their learning journey. Advisors work closely with tutors to arrange careers sessions that cater to students' ability and include a range of topics relating to careers and employability – such as  writing a CV and interview skills.
College Careers Programme
Advice & Guidance
Career progression
Personal Development Programme (PDP)
Enrichment
Advice & Guidance
Personalised appointments can help students identify possible career routes and pathways, helping them to navigate their next steps and discuss career opportunities. Advisers from Careers Guernsey are available to come into College delivering impartial advice and guidance.
Career progression
Personal Development Programme (PDP)
Enrichment
We have created career pathways for each of our full-time programme areas to support students' career planning and choices as part of their College journey. Click on individual images to view.