Connecting students with employer partners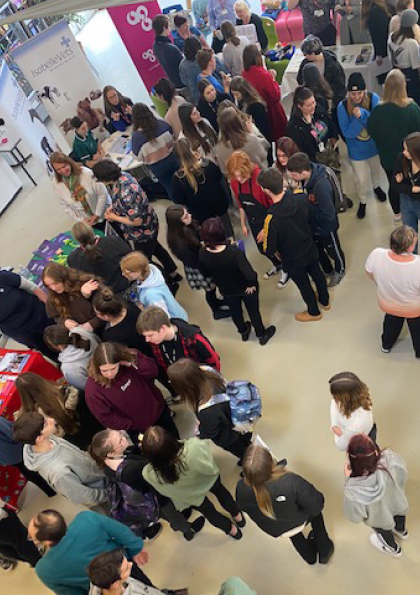 The College works with a wide and diverse portfolio of employers. Every year, the College runs a number of fairs, workshops and other events designed to bring our employer partners and students together.
Labour market trends play an important part in the decision-making process for anyone planning their future career or looking at a career change. There is a broad range of local and national information available to help you to make those all-important decisions and to explore the opportunities that may be available in the future.
Employer Pledge Cards
If you are an employer and would like to get involved (or get more involved) with our employer engagement programme we would be grateful if you would complete our Employer Pledge Card. 
This will help us ensure that we work with you in the ways best suited to both your and our students' needs and will assist us in keeping you up-to-date with the events in which you are most interested. You can download and complete a Pledge Card HERE.